With a history of hosting over 5,00,000 websites, HostPapa is one of the affordable web hosting companies in India. But, if you have a question like "Is HostPapa any good?" then you must read HostPapa Reviews provided in this article.
HostPapa has feature-rich hosting plans and provides customer support in more than 1 language over the phone. Their hosting plans are cheap when compared with other web hosting companies.
Besides, their "unlimited" offers like unlimited websites, emails, and add-ons, etc. attract customers. Likewise, their 30-day money-back policy also sounds promising. Not to mention the 99.99% uptime guarantee.
Let's find out more details about HostPapa Web Hosting in India. Do not forget to read 30-Second Summary.
30-Second Summary : HostPapa Hosting in India
Ideal for small businesses
Good value for money with 30-Day Money Back Guarantee
Uptime is 99.95% over a period of 6 months
Site loading speed < 3 seconds
Down Side – Back-ups are not free, poor customer experience with tech support, Add-ons are highly priced
---
About HostPapa
The company started its journey in 2006 as HostPapa. However, they started hosting applications in 2012. Jamie Opalchuk founded the company in Canada. Also, the company has a goal of using green energy throughout. Besides, they have their data centers in the US and Canada.
Also, the company partnered with Cloudflare and SiteLock Website Security in 2012. Besides, they were in the list of Canada's fastest-growing companies of the Profit 500 Ranking.
See some of their accolades below.

---
HostPapa Hosting Plans & Pricing
Like many other web hosting companies, HostPapa also offers a wide range of web hosting products.
HostPapa Web Hosting
This is the most basic web hosting plan offered by HostPapa. Build a beautiful website with easy‑to‑use website builder or install WordPress with a single click. This hosting plan provides hosting, email, and 400+ business apps, etc. Also, the page load speeds are incredible.
There are three options to buy from. See below.
HostPapa Managed Shared Hosting
As the name suggest, HostPapa takes care of all the technical stuff so that you focus on your business. Get lightening fast help from team of experts that too on priority. The proactive monitoring reduces the potential downtime and disruption with top-notch website protection.
HostPapa WordPress Hosting
WordPress hosting is one of the most famous hostings in India. Besides, with HostPapa WordPress hosting, you get an optimized hosting service. Also, there is unlimited bandwidth and disk space. Thus, it offers the best WordPress hosting in India.
HostPapa VPS Hosting
HostPapa VPS hosting gives you full control and power to grow your business. So, if you are a big enterprise, you must choose their VPS hosting. The hosting offers scalable on-demand computing resources. Besides, you get 24×7 support from PapaSquad VPS Experts. Thus, VPS hosting is powerful with HostPapa in India.
HostPapa Reseller Hosting
Reseller hosting is the best option for IT firms and agencies. Also, HostPapa helps you to manage your clients easily. Besides, you do it using a single dashboard. Likewise, you get to earn profit by providing your clients with great features and maximum security. Besides, there are 5 types of reseller hosting plans by HostPapa.
HostPapa eCommerce Hosting
HostPapa helps you to build your online store within minutes. Also, you get many features of eCommerce hosting. Likewise, you have options to choose from Abante Cart, Cube Cart, Zen Cart, and many more. Besides, the starter plan starts at only INR 99/ per month right now.
There are also other services offered by HostPapa in India. These are – domain services, website building, business email, and SSL certificates, etc. Also, you have options for Linux hosting, CMS hosting, CRM hosting, and many more. Besides, they offer Jetpack for WordPress, website builder, and automated backup.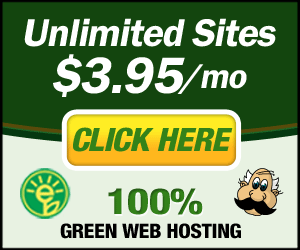 ---
HostPapa Hosting Features
HostPapa offers a number of powerful features. That's why HostPapa hosting in India has become very popular. The main features of HostPapa web hosting are:
Free domain name
24/7 customer support in many languages
Storage Space (Unlimited)
Unlimited bandwidth
Unlimited websites (higher plans)
Simple cPanel
Server firewall
More than 200 apps
99.9% uptime guarantee
Free Let's Encrypt SSL
Brute Force Detection
Free Website transfer
Unlimited emails
Unlimited add-on domains
CloudLinux O/S protection
DDoS attack prevention
Free Cloudflare CDN
Website Builder
Unlimited MYSQL database
30 days Money-back guarantee
Starting price Ra. 199 per month
Data centers at multiple locations
Do-it-for-me service (Hostpapa team builds the website for you)
---
HostPapa Review
HostPapa in India has become very popular due to its versatile services and nature-friendly approach. It is one of the very few web hostings that are committed to going green fully. All HostPapa operations are carried out by 100% renewable energy.
Also, HostPapa web hosting offers all types of hosting plans. So, you can choose WordPress or VPS hosting or Reseller as per your needs.
Likewise, there are many other things that have contributed to its success. Also, there are certain things that might not be working for them. Let's learn about both of them.
9 Pros
HostPapa offers great customer services along with great plans. Thus, the web hosting company has achieved great appreciation from its clients all over the world. Besides, their security features and unbeatable rates draw attention.
Amazing Performance
HostPapa uptime guarantee is 99.9%. This is the highest uptime in the industry. They have promised it and so far they have been able to keep their promise. Besides, they even offer a money-back guarantee in case you do not get this uptime.
Also, many tests performed on the uptime and speed revealed that they indeed offer great performance. Besides, the offer SSD disk space, FREE Cloudflare CDN, and high-class technology. Thus, they do not disappoint you when it comes to overall performance.
Excellent Customer Support
HostPapa has its main office in Canada. But, they have clients worldwide. So, they have strong and effective customer support to cater to these global clients.
In India, it is very hard to find trained professionals when it comes to customer support. But, HostPapa India lets you have peace of mind. It is because they have support in every form like chat, email, or even support tickets.
Also, they are experienced to handle even complex issues. So, you can be certain to get proper assistance. Besides, they offer 24/7 customer support. So, you can ask for help at any time.
Likewise, they offer multi-lingual customer support.
Unbeatable Prices
HostPapa offers the best value for money by providing the best rates. You can get shared hosting for as low as INR 99 per month with HostPapa India.
Although, the original price is INR 499 monthly. But, right now they are giving great discounts. Also, you can upgrade your Starter plan for INR 199 monthly for unlimited websites. The highest plan costs INR 699 monthly.
Likewise, WordPress hosting of HostPapa offers the same types of plans. Besides, VPS hosting costs as low as INR 2,699. You can also upgrade it for ore memory and space.
Even Reseller hosting starts at INR 2,000. Overall, you cannot get so cheap rates with any other hosting in India. So, HostPapa India is surely a thing to go for.
Powerful & Reliable Features
HostPapa comes with many features that make its service secure and trustworthy.
They offer daily backups of your files and data. Also, their uptime impresses us. Besides, they use diesel generator systems. So, you can be sure of their uptime guarantee of 99.9%. Also, you cannot ignore their 90 days money back offer in case they are unable to keep up with their promise.
With their powerful support system, they help you right away in case of a crisis. You can get assistance through e-mail, live chat, telephone, and even support ticket.
Likewise, they make you rely on them more with their 30 days money-back guarantee. So, ultimately, you have nothing to lose.
User-Friendly cPanel
cPanel is user-friendly. Thus, HostPapa India welcomes anyone even with less technical knowledge to try their hosting service.
With easy-to-use cPanel, it does not need much time or effort to manage your hosting. So, overall, you get a wonderful user experience with HostPapa cPanel.
Variety of Hosting Plans
HostPapa hosting offers different types of hosting services. You can choose their shared hosting or WordPress hosting. Also, there are VPS and Reseller hostings. Likewise, you can even choose eCommerce hosting if you are planning to build an online store.
Besides, each type of hosting comes with a variety of features. Also, there is a wide variety of hosting prices and plans. So, you have many options to choose from.
Thus, you can choose the one that suits your budget and needs. Besides, upgrading to a higher plan is also easy and does not cost much.
Free Site Migration
Many people face problems with site transfer. But, with HostPapa, site migration is easy and effective.
Also, even if you have no knowledge about site migration, the whole process will be nothing to worry about. The company's experienced professionals will take care of the site migration and that also at no extra cost.
Likewise, they will take care of pointing the domain nameservers to HostPapa servers. Also, you do not need to worry about your downtime getting affected.
All you will need to do is raise a support ticket from your dashboard. You can do this within 30 days from the date of receiving your welcome mail.
Other "Unlimited" Features
HostPapa offers a bunch of "unlimited" services. You get unlimited bandwidth. Also, you get unlimited disk space. Besides, you get unlimited emails and add-on domains.
Also, the higher plans of the shared hosting offer unlimited websites. So, with all other features, you get many unlimited benefits. That makes it a must-have hosting for all.
Data Centers
HostPapa has 2 main data centers – Toronto and Los Angeles. These are integrated with Cloudflare CDN. Thus, it has got 140 pop server locations worldwide.
Also, there are even multiple server locations in India. HostPapa India has got pop server locations in Kolkata, Mumbai, New Delhi, and Chennai. Besides, Bangalore, Nagpur, and Hyderabad are also on the list.
So, you need to get your Cloudflare configured (ask HostPapa support for help). Once, that is done, your site data will be stored in all those locations in India. Thus, users can experience a higher speed.
Therefore, HostPapa will ensure that your website loading speed is the fastest. Isn't that amazing?
3 Cons
Non-availability of Cloud & Dedicated Hosting
Although HostPapa India offers major types of hostings, it does not offer Cloud and Dedicated hosting. So, this is one of the biggest drawbacks of HostPapa.
So, if you are looking for these 2 types of hosting, then HostPapa is not for you.
No option for a Monthly Payment
It's true that no other hosting can match the HostPapa hosting prices. But, you need to pay the hosting fee one at a time for a minimum of 12 months. There is no option for you to choose a plan that lets you pay monthly. Also, you can get the lowest rate when you pay for 36 months at once.
Exclusion of Site Migration
HostPapa site migration is easy. But, there are some sites that the company does not transfer. These are –
Intuit
Wix
VistaPrint
Jimdo
Google sites
Squarespace
Weebly
MS Office Live Small Business/ MS Office 365
Website Tonight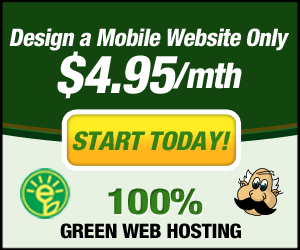 ---
Final Verdict – HostPapa Hosting in India
In India, we always look for the things that give us good value for money. Also, when it comes to hosting, we need services as well as rates. HostPapa India offers both.
HostPapa offers a 99.99% uptime guarantee. Also, there is a money-back commitment involved there. Besides, it offers free site migration. This is useful for current site owners.
Also, there are unbelievable rates like INR 99 or INR 199 for a Shared or WordPress hosting. This makes it a cheap web hosting in India.
Besides, you do not need to worry about customer support and security features. Thus, HostPapa is one of the best hosting providers in India.
Now, the question is – If the HostPapa reviews in India are so good, then what is holding you back? Just grab it and see for yourself what made HostPapa India so popular. Also, if you have any questions regarding any hosting, write to us.

---
Frequently Asked Questions (FAQs)
What services are offered by HostPapa Web Hosting Company?
HostPapa provides Hosting, Domains, Website Builders, Business Email, SSL Certificates. It provides all the services that are typically offered by a hosting company.
Where is HostPapa located?
HostPapa is based out in Toronto, Canada. They have their data centers in the US and Canada.
How to create a website through Website Builders provided by HostPapa?
It is very easy to create a website using the website builder. Just follow these steps:
• Choose a template for your website.
• Enter your website details. This includes the name and type of your website. Also, you might have to add one logo.
• Activate Menu.
• Create different pages. You can add, rename, delete, and manage pages.
• Create posts.
• Publish the website.
Is HostPapa Web Hosting good?
HostPapa is worth each penny and highly recommended. They offer amazing prices and powerful services. Besides, they have services like free site migration, free domain, unlimited disk space, etc. to name a few. Also, they have received amazing user reviews worldwide.
Does HostPapa support WordPress?
Yes, of course, HostPapa support WordPress. Besides, they offer WordPress and CMS hosting to suit your needs.
Does HostPapa offers Domain Names?
Yes, HostPapa offers domain names at affordable prices.
---
Other articles you might like:
---